Smiltene Manor Complex and Medieval Order Castle Ruins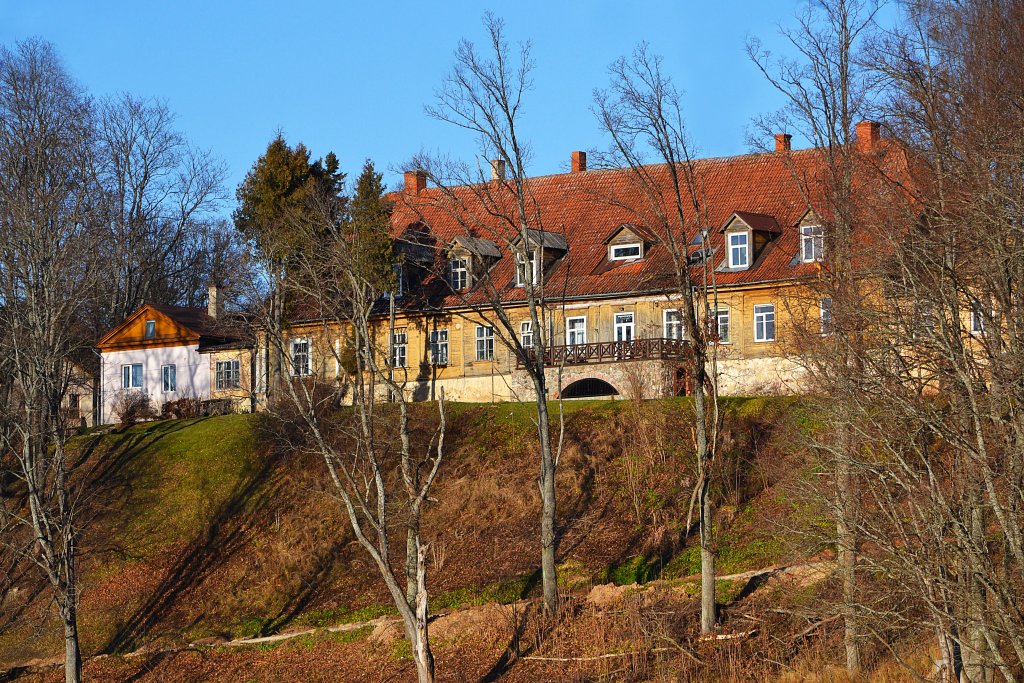 Smiltene Manor House complex is located on the banks of Vidusezers. This territory is called the Kalnamuiža.
Buildings of the manor house was built from 1767 to 1771. During this period Vidzeme Governor General G. Brauns owned this manor house. Later it was sold to the merchant from Riga Bandavs. In 1893, mother of the Prince Līvens bought this manor house to give it to her son Pauls Līvens. This marked the times of the ruling of the Prince Pauls Līvens when Smiltene developed very rapidly.
Several buildings have remained in Kalnamuiža: house of the manager of the manor house, ice cellar, hunters house, stables, silage tower, granary with ancient weathercocks, castle ruins of the German Holy Order with the cheese house – sierūzis (1763).
On 1922, Latvian state took over the manor house and located an agricultural educational establishment here. Up to no Smiltene Technical School is located in these manor house buildings where young people from all around Latvia get their education.
Castle ruins of the German Holy Order
Castle is built on 1370, it belonged to the Archbishop of Riga. Currently on separately elements of the wall are preserved here on the upper side of the steep slope of Vidusezers.
---