Smiltene Evangelical Lutheran Church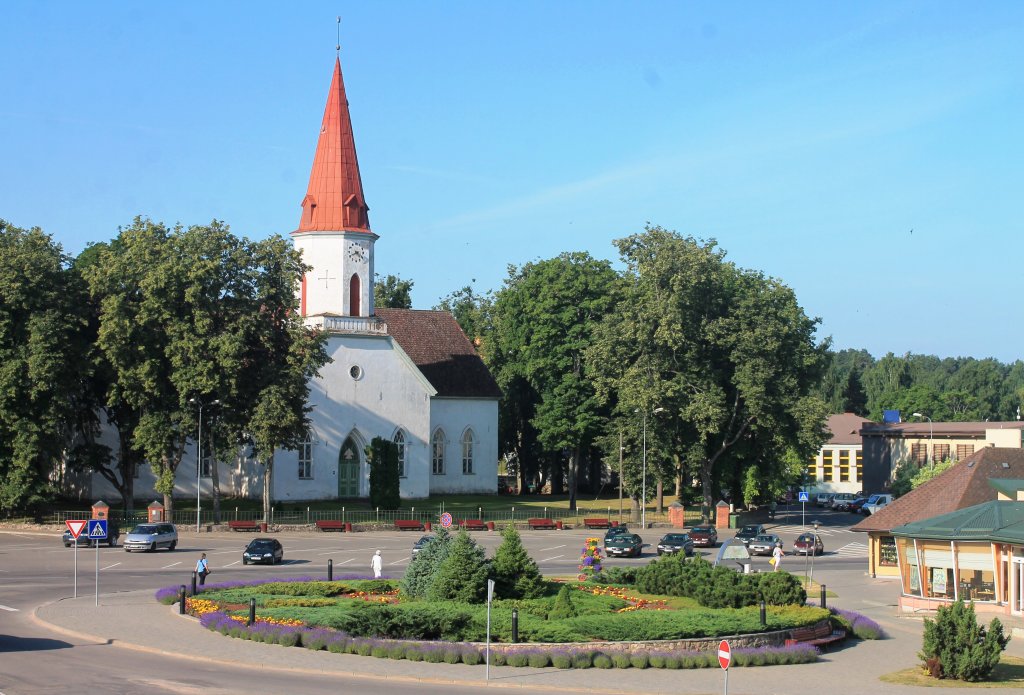 This is the only church in Latvia that was built in the typical cross type (in 1895) and it has received a status of the State Significance Monument of Culture.
First wooden church in Smiltene was in the centre of the knights' castle, built on 1370. This year is marked also in the stamp of the Smiltene congregations church as the founding year and beginning of the congregation. In 1702, Russian troops burned down the church and took the bell to Pskov.
Current church building was rebuilt in 1859. Windows are in a gothic style, interior is adorned with outstanding woodcarvings and Latvian signs are seen on the upper walls of the Church. Organs built by Racmanis and Rollers. It has 20 stands and cost 3400 golden roubles. Wife of the owner of the Smiltene Manor House of that times Mrs. Bankava presented the altar painting of the Ernst von Liphard Resurrection of Christ to the Church of Smiltene. Due to unknown reasons J. Rozentāls rebuilt it few years ago. Clock of the church was gift from the former President of Latvia Kārlis Ulmanis. Many renowned personalities participated in the congregation of the Church, serving the God and the nation. Svante Gustavs Dietz was known for his spiritual songs. Jacob Lange wrote the first German – Latvian dictionary. Kārlis Kundziņš summarized memories about his life in Smiltene and its residents and congregation in the book The Walk of My Life (Mans mūža gājiens). Currently services are organised every Sunday in the church, also concerts of various artists and chorus.