Smiltene Tourist Information Centre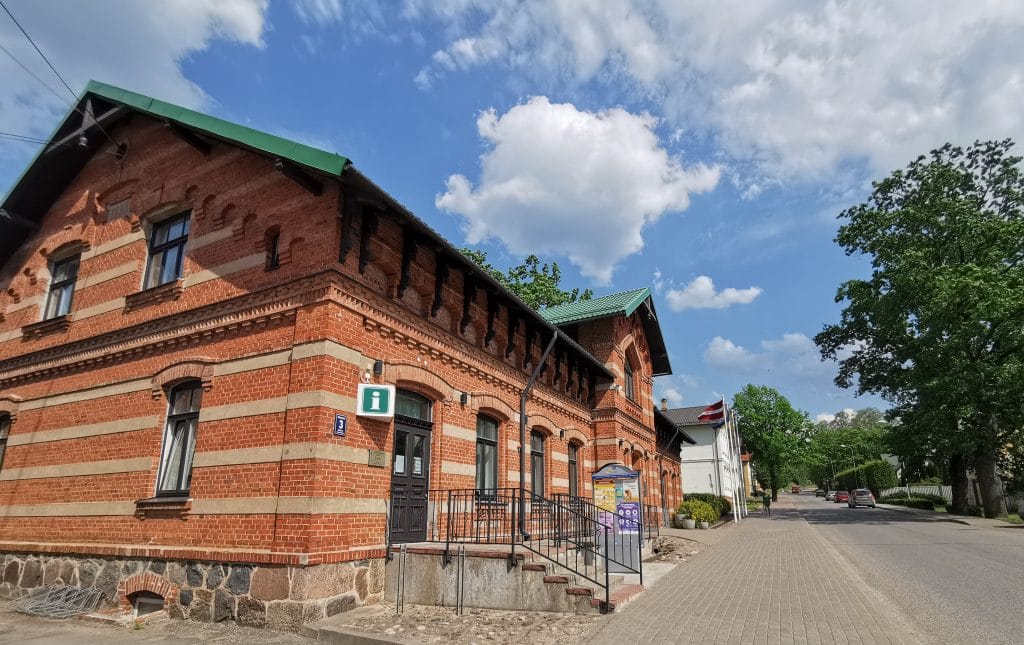 The city and region of Smiltene is a place where the joy of eyes and heart can enjoy the splendor and majesty of nature, where you can feel the truly Latvian spirit and hospitality of the locals. This is a place to have a good time, gain strength and gain new and pleasant emotions!
Surrounded by mighty pine forests, low-rise buildings in the gardens, city parks, the rapid Abuls River and many lakes.
Welcome to Smiltene!
---
Services provided by Smiltene Tourism Information Centre:
For those interested and visitors
We provide:
information and free booklets and guides about tourism in Smiltene and its surroundings;

information about cultural, historical, nature and other tourism objects;

information about cultural, sporting and tourism events;

information about active leisure activities – cycling, hiking, excursions, etc .;

free internet access point;

souvenirs with the symbol of Smiltene and municipality;

paid services- document scanning, copying, printing.
For entrepreneurs in the tourism industry
If you are a tourism entrepreneur in Smiltene region we invite you to cooperate and join the database of tourism service providers of Smiltene region by filling in and submitting tourism service providers form in person or sending its electronic version to an email [email protected]:
The submitted information will be used as a basis for including information about your services on the website visit.smiltenesnovads.lv, for provision to interested parties and tourists in person at the Tourism Information Center, those calling by phone and messaging us electronically, for including in issued tourism maps and guides, publications on social network posts, etc. By joining the database, each company or individual service provider is responsible for updating the information provided.
---
Rauna Tourist Information Centre
Rauna (German: Ronneburg) is a village in Rauna Parish, Smiltene Municipality in the Vidzeme region of Latvia. It is the administrative center of Rauna Parish. The community developed around a medieval bishop's castle.
Address – Valmieras iela 1A, Rauna, Raunas pagasts, Smiltenes novads, LV-4131
Contacts: +371 20 113 881, [email protected]
Working time: October 1st – April 30th Monday – Friday : 8.30 – 13.00 ; 14.00 – 17.30
Viresi Tourist Information Centre
Address – Vecvireši, Vireši, Virešu pagasts, Smiltenes novads, LV-4355
Contacts: +371 29615699, [email protected]
Working time: October 1st – April 30th Monday – Friday : 8.30 – 13.00 ; 14.00 – 17.30