Raunas Staburags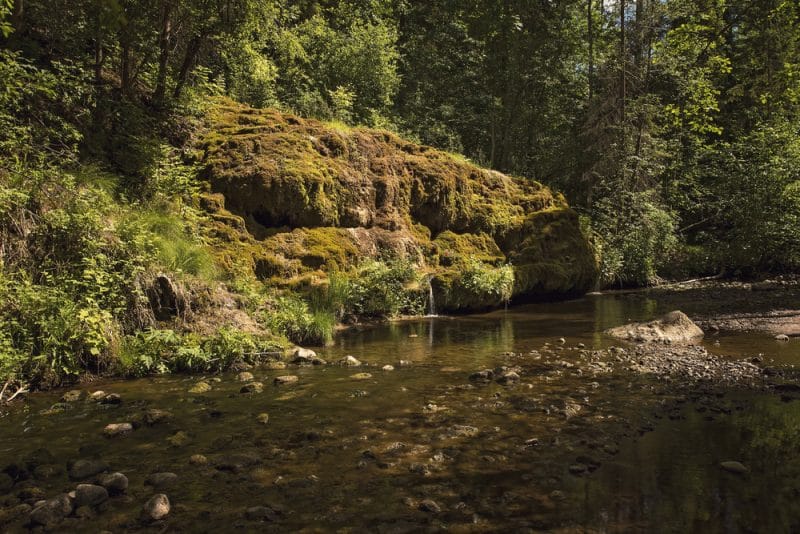 A unique freshwater limestone formation in the Rauna River valley in Latvia, formed 8-10 thousand years ago as the spring lime was deposited and hardened in the topsoil. The spring flowing over the Staburaga River continues to grow it today and it increases by about 0,4 – 0,8 mm per year. It is about 3,5 m high and 17 m wide, with a total length of 35 m. Staburags is covered by more than a hundred species of algae and mosses, which are protected.
Since 1966, when the Daugava Staburags was flooded, it is the only nature monument of its kind in Latvia.
The nature monument creates an unusual sight as the water seeps through the moss and spills over the River Rauna. The place is also very picturesque in winter, when the water gradually freezes and the Staburags is covered with ice.
Staburags Raunas is included in the list of protected nature areas of European importance.
It is FORBIDDEN to climb on the Staburags to avoid destroying the stone and the flora and fauna on it!