Lake Niedrājs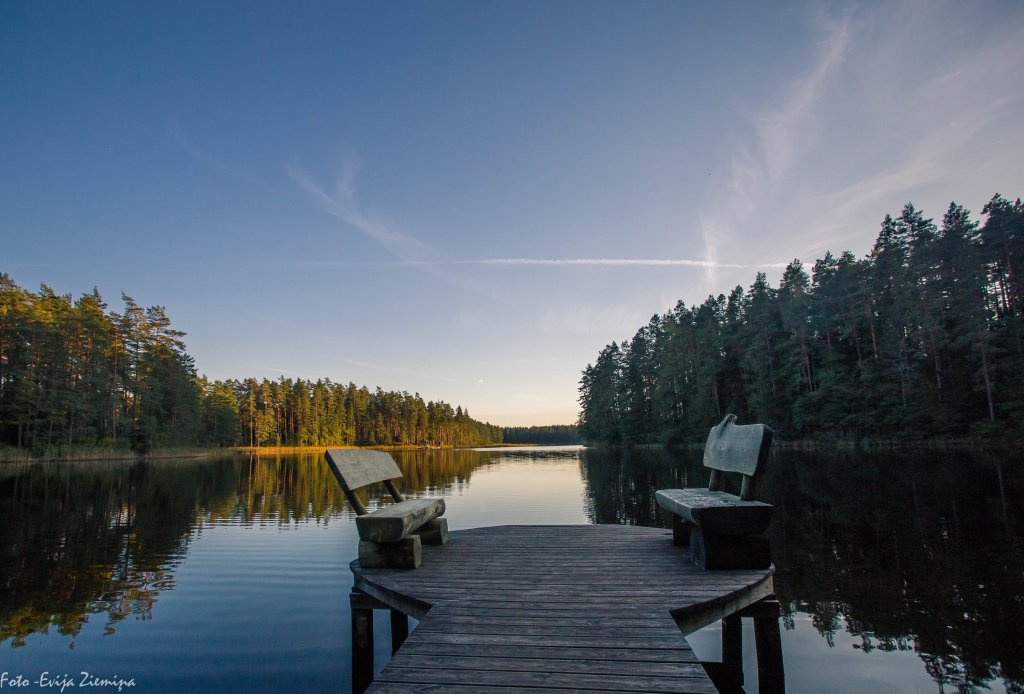 During the Prince Pauls Līvens (end of 19th century), lake was connected with seven nearby forest lakes (Mellūzis, Salainis, Niedrītis, Bezdibenis, Zummers, Bezvārdis) with channels. Already in the beginning of 20th century ladies from the Smiltene Manor House enjoyed boat trips through these lakes and channels. Average depth – 4.0m, largest depth 8.5m. Water of the lake is clean and transparent, possibly why this lake is very popular amongst divers. So in the August of 2002, underwater diver Edgars Mičulis found an old boat – dug-out that were laying deep under the mud of the lake for several hundreds of years.
Well-maintained bathing and recreation areas;
Marked tracks for active recreation and sports (Nordic walking, running, skiing and cycling).
---