Seamstress of the nobleman's madam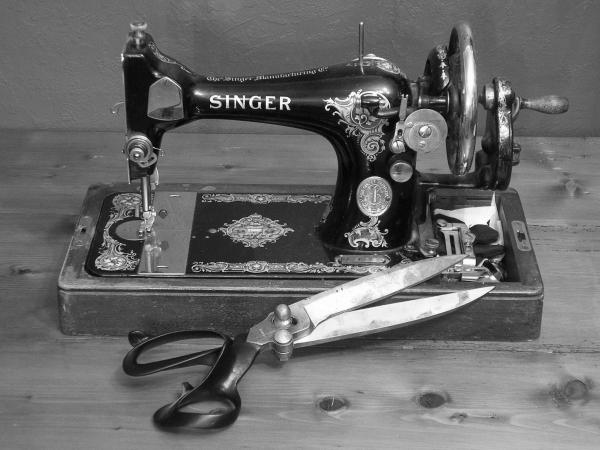 Visiting workshop of the seamstress of the nobleman's madam. Here you can:
cut the fabric with real ancient tailor scissors,
sew a gift bag with old Singer sewing machine and iron with original and ancient coal clothes press,
purchase a linen shirt or any other linen dress or article made at the saloon.
About the saloon
Saloon "Iveta" was established in April 2000. At first, the saloon only took individual sewing orders.
The core of the saloon has remained the same for 10 years now – three professional dressmakers. For all three of us, making clothes is not only a job but also a calling, making it easier to produce even the most complex dress structures.
Through constant learning at courses, we follow never-ending fashion trends.
Not only do we take individual orders but also make clothes and sewed articles for trade.
The best card of the saloon is clothes collection with linen articles. We have offered our clients these goods in various fairs for about five years now. Articles with label "Iveta Purmale" can be purchased at craftsmen's days at the Open-Air Museum, the Remedy Fair, Simjudu Market in Valmiera and various city festivals. These articles are in high demand also in Estonia and Norway. Tourists from Scandinavia are eager to purchase these products. The saloon sewed clothes for the landlord and the nobleman's madam, as well as for the land lady and other people.