Bread Museum at the Café 'Kukaburra'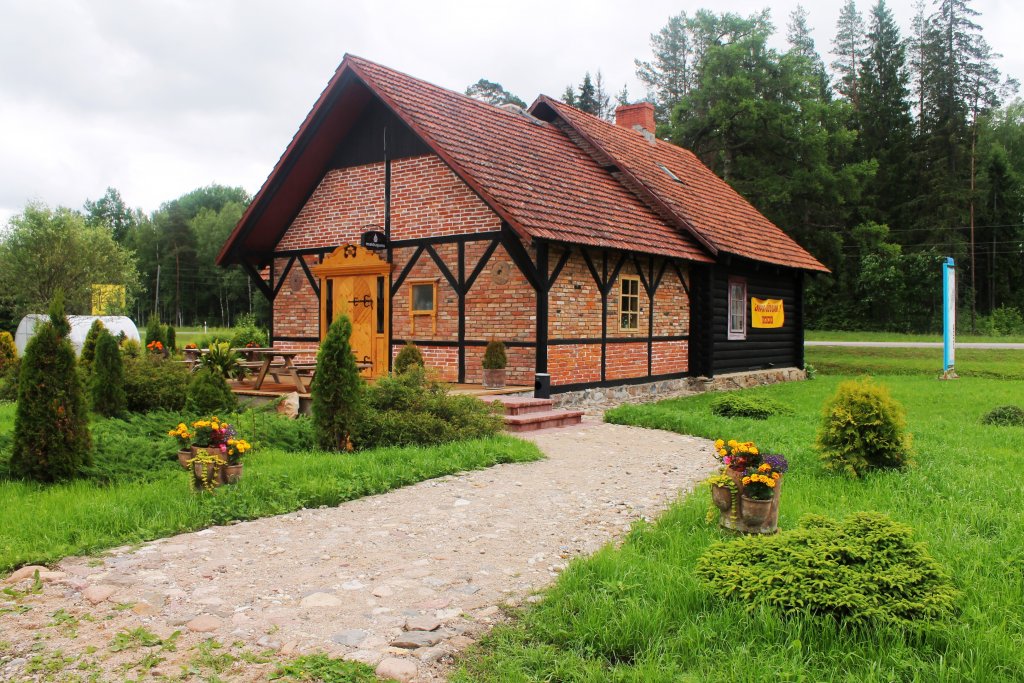 Visitors of the bread museum "Kukaburra" can watch the museum owner bake rye bread. While the bun is baking, it is possible to have a delicious meal in the café or take a leisurely look at the collection created by the owner over a long period of time.
The owner Jānis Krieķis has collected different ancient ethnographic objects characteristic to the Latvian farmstead in the end of 19th century and beginning of 20th century. The collection contains originals of furniture, agricultural tools, kitchen items, footwear, needlework and other things from those times. Booking in advance you can see how the owner of the museum bakes a rye bread: how the dough is made, bread loafs formed and with special bread-shovel put in a bread oven that is heated with firewood. You can purchase the baked bread-loaf for take-away.