Guest House "Oāze"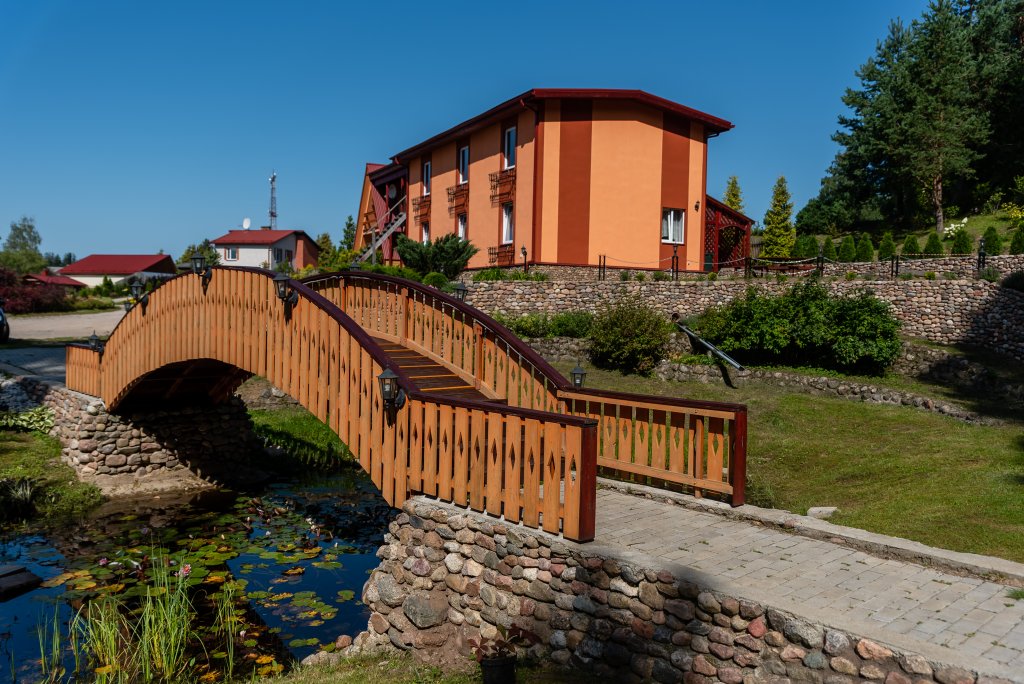 We are located 1 km from the center of Smiltene, surrounded by a beautiful forest. When you come to us, you will be delighted by the amazing surroundings with various, gorgeous shrubs and flower arrangements suitable for each season.
---
Available in:
It is possible to taste meals both daily and on holidays in a nice cafe and on the outdoor terrace. We offer celebrations of various social events;
After a long day of work, relaxation in the sauna will give you a nice rest;
Possibility to spend the night in a two-storey house for up to 7 people. We also offer tent sites;
Animal friendly place;
Touring the kosher garden;
Tent sites;
Picnic places;
Free parking.