Guest House "Donas"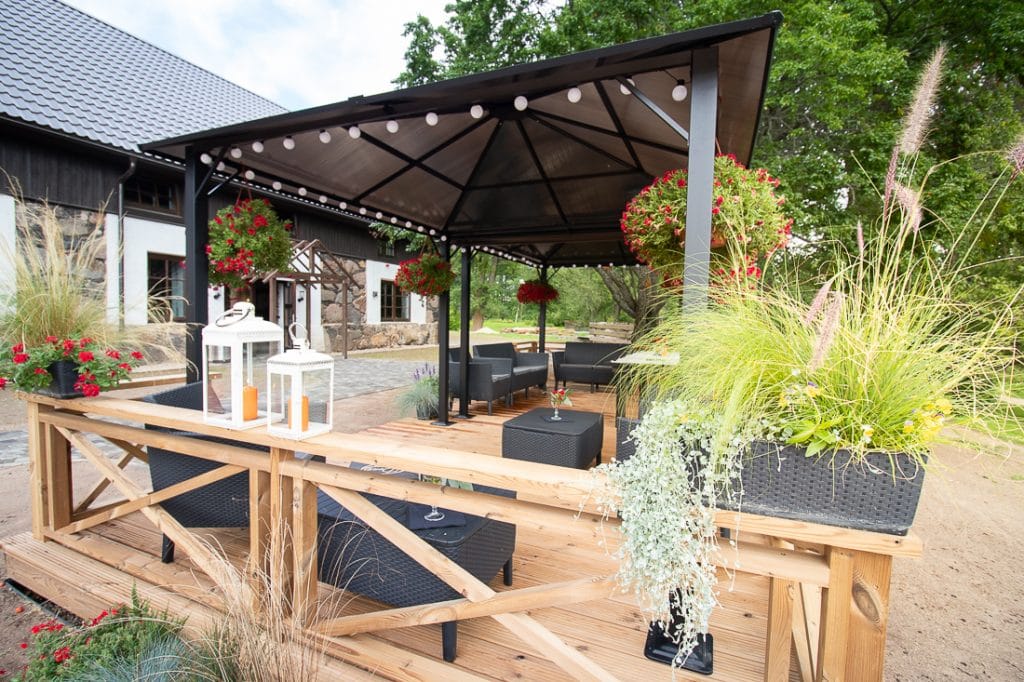 The famous Blome bakery has become a place to get amazing feelings. At the end of 2019 the house begin to transform and now it offers a sophisticated Rococo-style resting place for real aesthetes who value peace, tidyness and a beauty all around. This historic builing has 7 rooms decorated in a Rococo and Art Deco style with the elegance of modern metal design elements, tasteful bathrooms, a sauna, a party hall for up to 40 guests, a lounge with a fireplace and a beautiful kitchen with big bread oven.
The guest house is designed for wedding and beautiful, unforgettable moments, as well as for guests who want to enjoy peace and quiet. It is surrounded by a well-kept environment, a beautiful pond, voleyball courts, flower meadows and the ancient open-air stage "Jeberleja".
We offer:
Luxurious guest hall (up to 40 guests),
Lounge,
7 guest rooms,
Modern bathrooms with hairdryer and toiletries,
Latge and comfortable kitchen with bread oven,
Sauna,
An opportunity to enjoy peace and quiet,
An opportunity to go fishing.
Photo: Krišjānis Eihmanis
---