Cērtene Castle Mound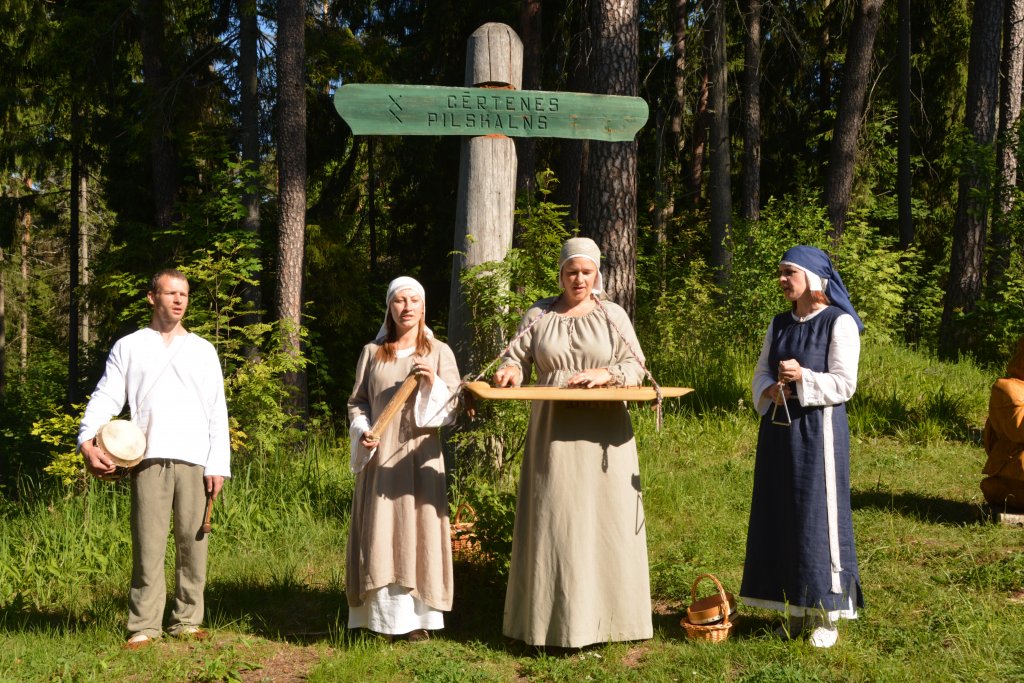 Cērtene Castle Mound is an archeologic monument of State Significance, the oldest witness of the historical past of Smiltene. Broad territory is suitable for active recreation and leisure walks and enjoying of the scenery.
Height of the castle mound from the side of Cērtene River reaches almost 25m. To fortify the castle mound, up to 12 m deep ditch was dug around it, considered as one of the most grandeur fortification constructions in the Latvian castle mounds. Probably, Cērtene Castle Mound is one of the our most ancient double holy hills and in old times this place was a significant and important centre for close and far territories able to welcome in several thousands of people.