Recreation Complex ''Trīssaliņas''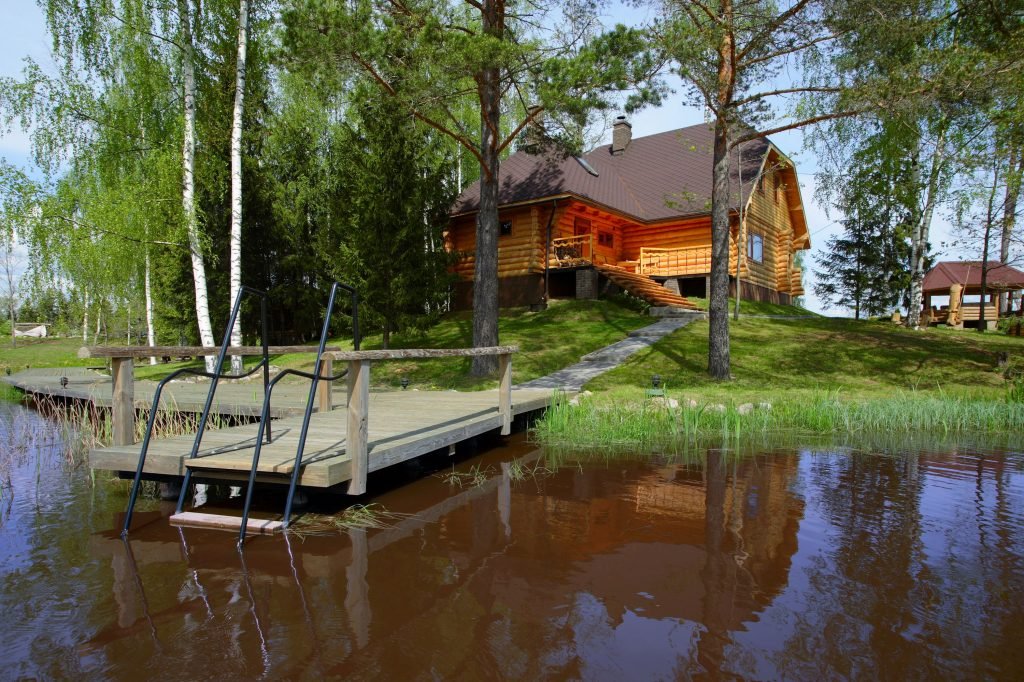 The beautiful log houses are located around the pond and even on the small islands.
Broad territory is very suitable for large-scale events – weddings, corporate events; but the small houses – for pleasant family holidays. The vast territory is suitable for weddings, business meetings or family trips. We have especially thought about family recreation – enjoy the stroll through the nature or go on an exciting ride with Little Zebra.
---
Special offers (book in advance):
Nature trails await you with various wooden sculptures of animals, summerhouse with exciting games for family and a small orienteering with a map on the nature trails;
Both adults and children will enjoy real black bathhouse, heated with firewood. You can freshen up in the pond after the bathhouse;
Comfortable fishing planks are located near each house. Fishermen can fish carps, piles and tench here. You can cook your catch on the grill that is located near every house;
Boat, catamaran, beaches, sports fields, children's playground, sightseeing tower and, of course, joyful ride with Little Zebra – all that is available for every guest.